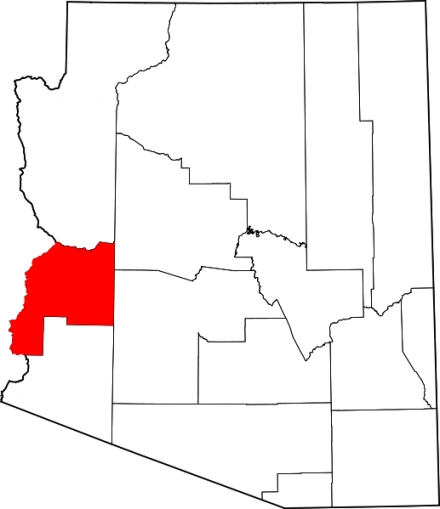 At today's regularly scheduled meeting of the La Paz County Board of Supervisors, County Administrator Dan Field spoke about last week's events, calling it "disheartening" that Yakima had placed writs of garnishment on all funds administered by the County Treasurer.
Field said, "I would like to apologize to all affected employees about what happened." He said that the Board "did not need a wake-up call" and that they are committed to finding a resolution to the problem of settling the Yakima case.
The Supervisors ratified the emergency meeting last week, and their action retaining Salmon, Lewis and ​Weldon, PLC.
During Call to the Public, Yakima was on the minds of those who rose to speak. George Nault, La Paz County Assessor, spoke remembering the times in the County's history in which people had banded together to solve a problem in community spirit, saying that the County should deal with this problem together. "The attorneys are the ones winning," he said. He proposed one solution of his own: a nickel, dime or 50 cent rise in taxes to pay for the Judgment over a period of years. "Success is how high you bounce when you hit the bottom," he concluded.
County Schools Superintendent Janice Shelton came up to say that she wanted to thank the entities which worked on last week's payroll crisis, knowing that it was a difficult situation for which a "Plan B" had needed prepared and thankfully was not needed.
Resident King Clapperton came to the podium to express his frustration about the Yakima problem, and addressed the current Board of Supervisors and the County Administrator, saying, "As one of your many employers, you're fired." This was greeted with applause by a person in attendance.
Others came up to express support for the Board "…and the hand they've been dealt." One remarked, "It is not your fault. Some people don't understand what it is to have public lands that you can't give away." This appeared to be a reference to the calls for some to just give Yakima the County Landfill. Another made the comment, "There's a perception that you're not doing anything, [I know that's not true]."
Finally, Quartzsite resident Michael Roth arrived at the podium with a camcorder running, saying, "John Drum says we have no money. Well we had enough money to hire Holly's husband." At this point he exchanged words with Drum, who said, "We're not going to bash anybody's husband." Roth replied, "This is Call to the Public, not 'Talk back John Drum' time." Drum threatened to adjourn the meeting if Roth did not calm down, and when Roth continued his tirade, Drum adjourned the meeting at 12:50pm with continued protests from Roth. Roth left the building yelling while others in attendance told him, "Go back to Quartzsite."
Overall there was not the mass protest that some expected, with some attendees afterward saying they had planned to speak in further support of the difficult decisions the Board still has to make.
The Board will reconvene in Executive Session at 1:30pm to meet with its attorneys regarding how to proceed with the Yakima case.
UPDATE: Another executive session has been scheduled for 10am Wednesday.